Contact Us
Conveyor specialists are ready to help you find the right solution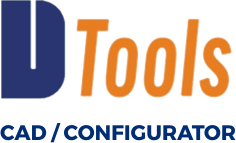 CONFIGURE A CONVEYOR
---
Benefits of FlexMove Helix Conveyor:
Compact spiral & helical curve, flexible chain conveyors for complete flexibility!
Unique, flexible design provides greater flexibility in layout

Infeed and outfeed may be positioned at any height or angle
Custom infeed and outfeed lengths allow the conveyor to extend beyond spiral, reducing the number of conveyors required

Small foot print maximizes valuable floor space
Patented side roller chain reduces corner friction allowing for faster speeds and smooth product handling
Applications include accumulation, buffering, cooling product between processes or machines, and more!
Widths: 85 mm, 180 mm and 260 mm

Minimum infeed height: 450 mm (18 in)

Maximum outfeed height: 3450 mm (132 in)

Maximum number of tiers: 4

Maximum distance between tiers: 762 mm (30 in)

Incline angles:

Up to 7° with flat top chain
Up to 10° with friction top chain

Spiral diameter: 1400 mm (55.12 in) at center-line
Chain Specifications
Material Acetal
Patented design with low friction sealed ball bearings to reduce friction
Types:

Flat top chain for product movement or accumulation up to 7º
TPE friction top chain for product incline up to 10º
Options & Accessories
End Transfer Options:

Roller Transfer Plate

Powered Transfer for smooth transfer of parts as small as 76 mm (3 in) in diameter

Guiding options:

25.4 mm (1 in) high aluminum side

 76 mm (3 in) high aluminum side

Fully adjustable UHMW guide
Tool-less Fully Adjustable UHMW guide
Manuals & Literature
Looking for Service Manuals? Search for Service Manuals by part number or product type HERE.